On Sunday July 12th OMEGA BIKE SHOP at 459 College Blvd. in Oceanside, CA. 92057 (San Diego County BMX Shop www.omegabikeshop.com) put on the 'Because Grind' bmx demo.




GATORADE did a great deal of sponsoring as did Mirraco and of course OMEGA BIKE SHOP.

Tons of schwag was given out in Oceanside in the free raffle along with a Mirraco complete bike and a Mirraco Chocolate frame. Both the frame and complete couldn't have been givin to more deserving people in San Diego. Cant forget about the Gatorade chugging contest too!





Nigel and his crew showed up a bit late to the Oceanside BMX event but clearly made up for it by shredding the heck out of everything. Nigel threw down insane barspins all day in Oceanside. Mike Brennan, Manuel Cantero AKA E-MAN and Anthony Flores AKA BOY all came along for the ride.



Here are some pictures of the pros:

Nigel Sylvester-Smith barspin out
E-man-smith 180 out
Mike Brennan-tailwhip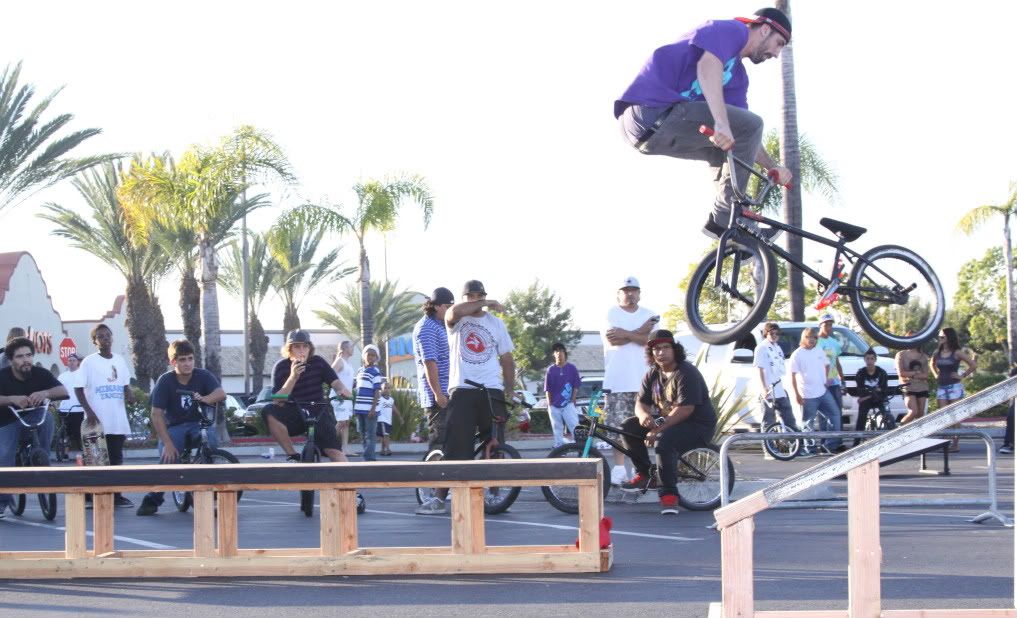 Nigel Sylvester-smith 180 barspin out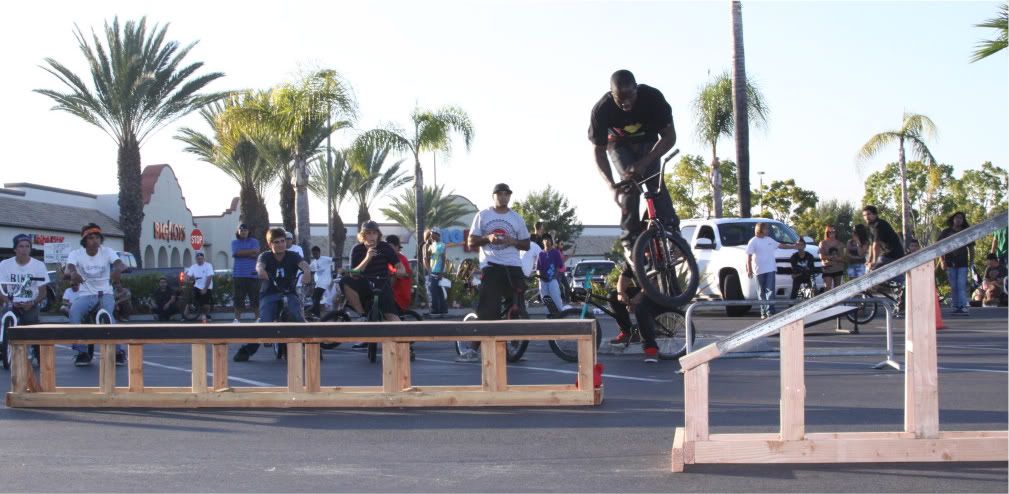 E-man-burley smith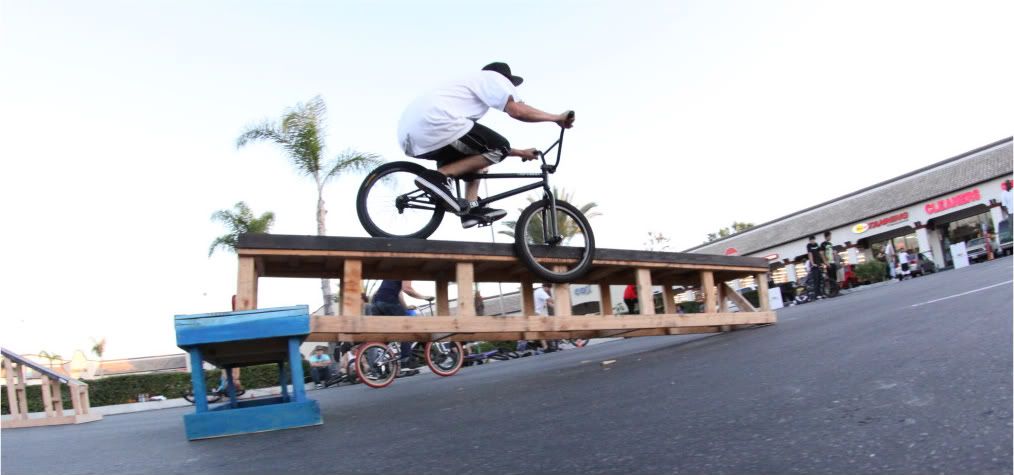 PHOTO CREDIT - MIKE AKA PURPLE BIKE.
Thanks again to Mark (Omega Bicycles shop owner) and Chris AKA Bmxican (Omega Bicycles shop employee) for keeping bmx alive and helping out the local Oceanside community. And most of all thanks to Nigel and the crew for making it out and putting on a great show. Also thanks to everyone in general who made it out and hope you all had enough Gatorade that day :)

Sorry if i forgot anything, ive been on a tight schedule lately (gotta ride everyday right?) so if i missed anything sorry in advance.